NFT games are emerging as a global trend not only in the gaming world but also with casual users, or people who want to play for money. The attraction of NFT spreads, causing millions of people to form groups to play games such as: My Crypto Heroes, Axie Infinity, etc. There is no denying that the heat of NFT Game comes from playing entertaining games while earning money. So what is the NFT game? SQF was born to make any difference in the NFT Game platform.
What is the NFT game, the difference of SQF to bring a new experience to players.
What is NFT game?
NFT games are just games (video games) built and developed on the Blockchain platform. Each game will have its own economy and Token (coin). Players when participating can earn valuable gifts in the form of NFT (short for Non-Fungible-Token). What is special and attractive to players is that the currency and items in NFT can be converted into real money through exchanges with very high value. According to the most recent statistics, the average Axie Infinity player can earn 30 million to 40 million VND/month. A dream number of many gamers.
Unlike traditional games, the player's items will stay in the account. With blockchain games, you control your currencies and items. You can send, give or sell to anyone without having to give your whole account like a traditional game.
There have been many cases of gamers selling virtual land plots on Decentraland and earning thousands of dollars. You can also purchase F1 Delta Time in-game racetracks as Blockchain, at which point you'll receive profits from your entrance ticket or from races that take place on the track you purchased. Interesting isn't it, it's like a real-life, virtual business but still has real money.
The currency in the NFT monetization games is a cryptographic token, which has its own value for each game.
What is SQF? And what makes the difference?
"Sancti Quest on Frontline" is a GameFi project developed on the Binance Smart Chain (BSC) platform, with a different economic structure than the vast majority of existing GameFi projects on the BSC. The most special thing is the mission to bring the game back to its true nature. Whether it's a regular game or GameFi, the most important aspect is still enjoyment and amusement for the players. Players can, of course, earn money in the same way they can in other games. "Sancti Quest on Frontline" is supposed to usher in a new age for both the GameFi and Crypto markets.
Along with the extremely fast growth of the GameFi market in recent years, many players have made a lot of money playing games, and other games are also being released more and more frequently as a result. But the quality of the game does not go with the quantity. Players are only interested in earning money, and publishers are only interested in producing games as quickly as possible. As a result, unsustainable "Click to Earn" games sprouted up in mass, destroying the confidence of the gaming community.
"Sancti Quest on Frontline" has a special anti-inflation mechanism, attractive gameplay, eye-catching game graphics, and a deep storyline. It promises to bring you the best experience when playing.
Game Play
Sancti Quest on Frontline is a turn-base strategy game along with fighting techniques. On the battlefield, warriors fight together with other opponents or legendary monsters to protect the peace of their world.
Ultimate skill
In "Sancti Quest on Frontline", there is an ultimate skill with extremely high destructive power. It has the ability to finish enemies at any time. That is the POW skill. When the player takes damage, deals damage, or uses normal skills, the player will gain a certain amount of fury. If there is enough fury, the player can use POW.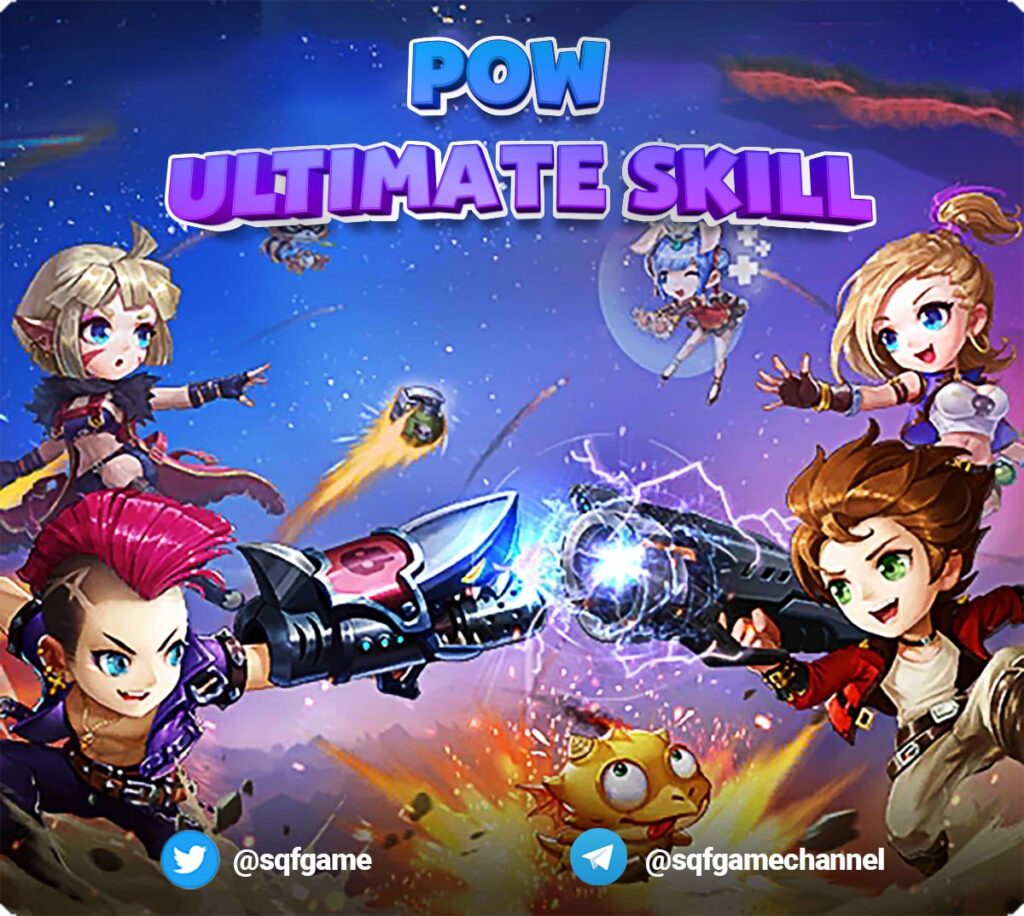 Depending on different weapons, the POW skills have different effects and damage. Using POW at the right time can help players turn the game around.
Raid Boss
The difficult mode requires you to have a team with exceptional combat abilities to have a chance to pass each level. In return, the rewards in this mode are extremely attractive; they are all legendary treasures guarded by monsters.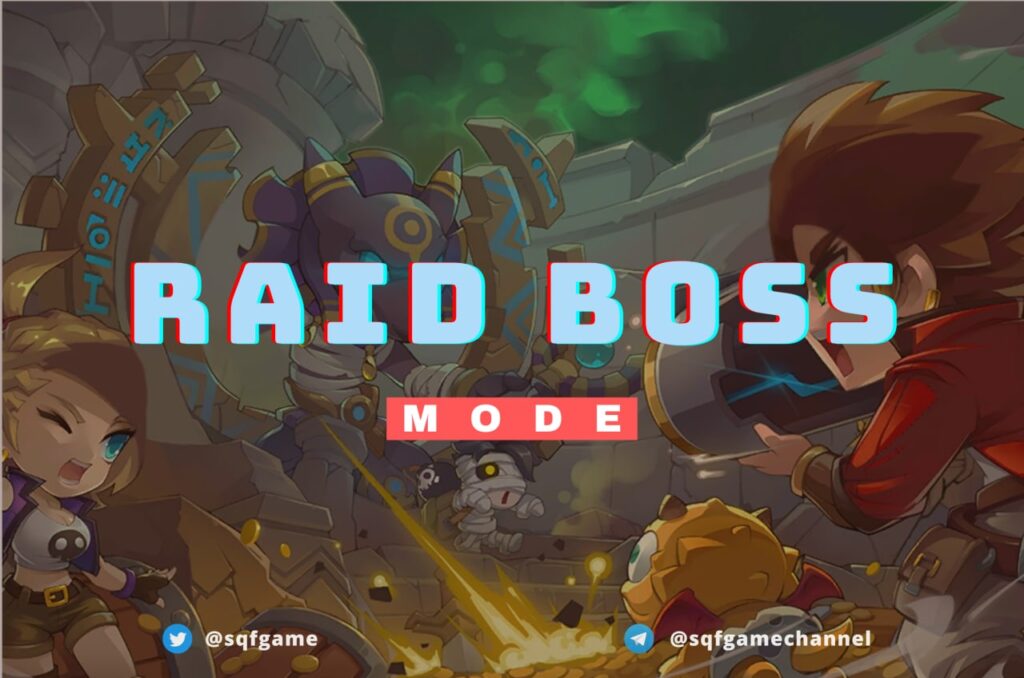 Each boss has different fighting mechanics. Finding out the enemy's mechanism and attacking the weak point. It is the key to helping your team win.
Summoned pets
There are 2 types of summoned pets in "Sancti Quest on Frontline:
Pet assistants are animals that will follow the player and assist the owner on the battlefield. Depending on the type of animal, they provide different support skills. These pets are inclined to help the owner recover or deal extra damage to the opponent. A pet assistant is an important part that decides the success or failure of a war.
 Pet mounts are animals that the player can ride in the game lobby. These pets will help players increase their stats and have some special attributes. Although they do not follow the player to the battlefield, these cute animals will be indispensable if you want to improve the strength of your character.
Upgrade item
Equipment upgrade feature 
To conquer adventures and discover many new mysterious lands, your warriors need to equip with weapons and equipment that have optimal power to increase defense and highly damage your opponent.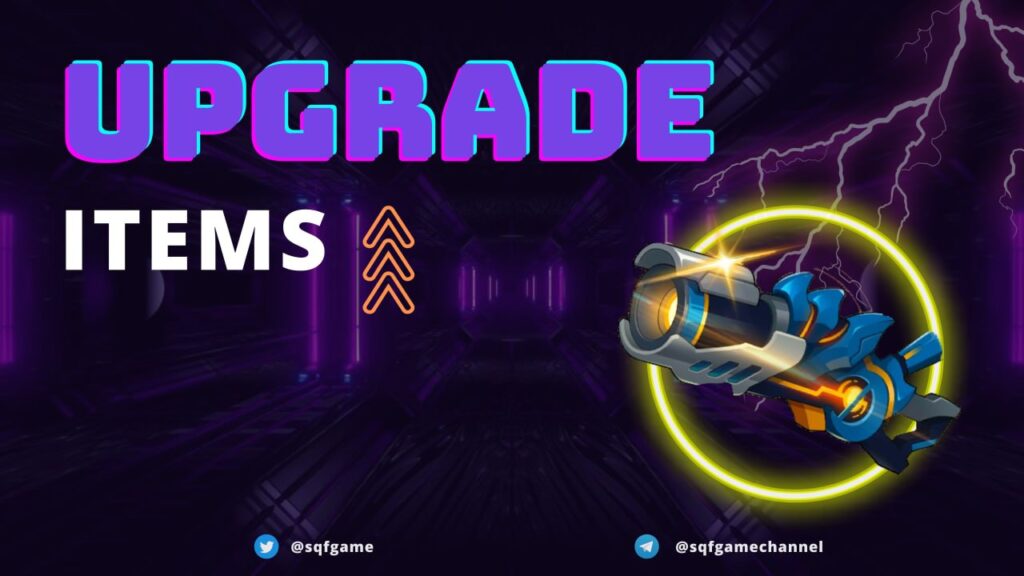 Upgrade your warrior's weapons and equipment with the "Strengthen" and "Star Up" features. When enhanced to the limit and reached the maximum star level, your weapon becomes invincible and a legend in the Skyland.
In addition to attractive game modes and skills, SQF also equips with advanced features for players to have the most authentic and engaging experience.
PK Team Feature:
It is not easy to increase the experience for players so they do not get bored, with the desire to find a synergistic person in each battle. Sancti Quest on Frontline has opened the PVP team mode, with many different modes to easily connect with many players to compete with each other in strength and improve teamwork.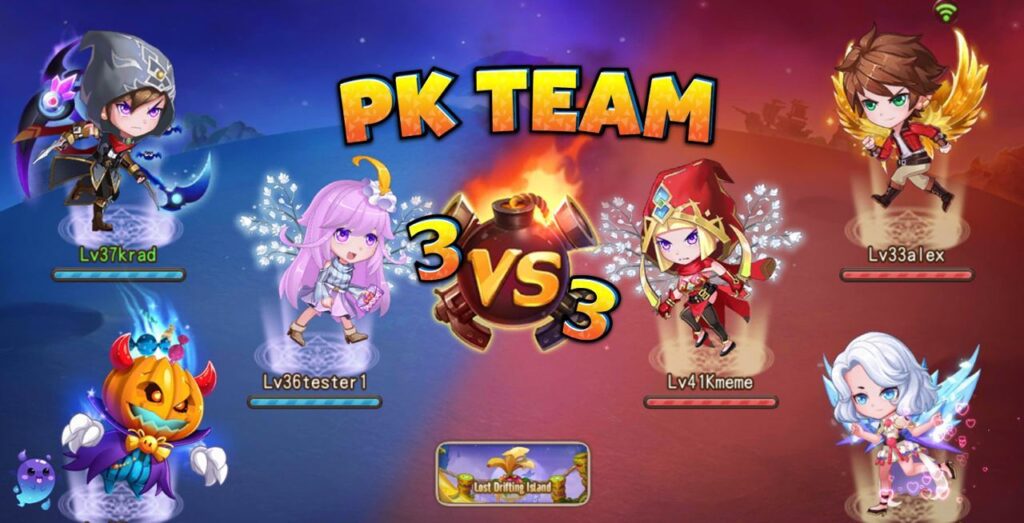 With this team battle mode, you can fight with friends to form your own team. Players and their teammates after each battle will accumulate a lot of experience and improve their skills
Tower climbing Feature:
According to legend, there is a tower in the demon land containing a huge treasure guarded by fierce demons, many warriors want to challenge to possess this treasure. But no one has been able to come back alive. Most of the warriors were killed by demons on the first floor.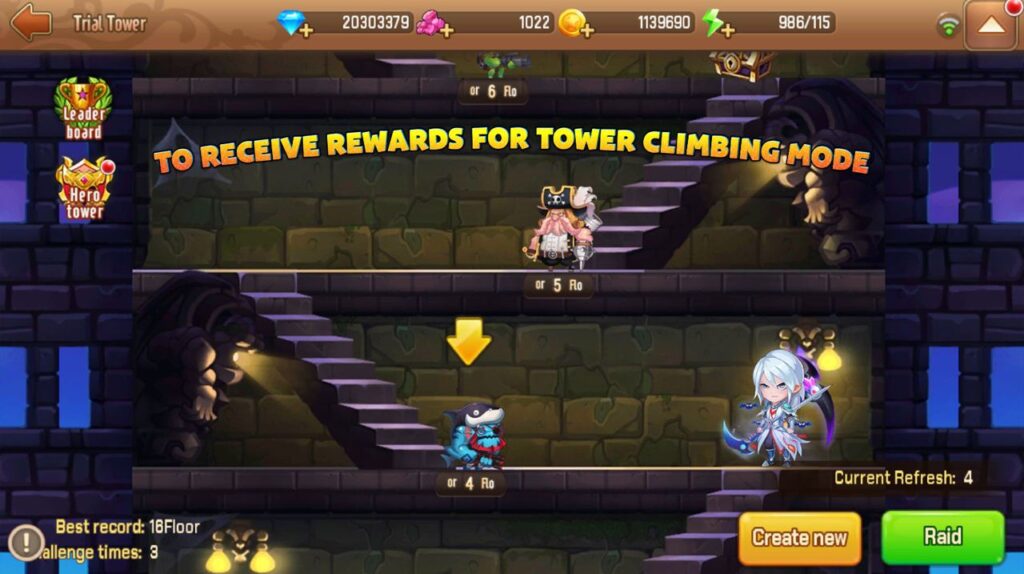 The tower climbing mode to receive rewards will include 20 levels, representing 20 floors. After each floor, you will be rewarded (gold, experience, items, etc.).
Let's quickly conquer this dangerous and demonic tower.
SQF Economy
In-game Economy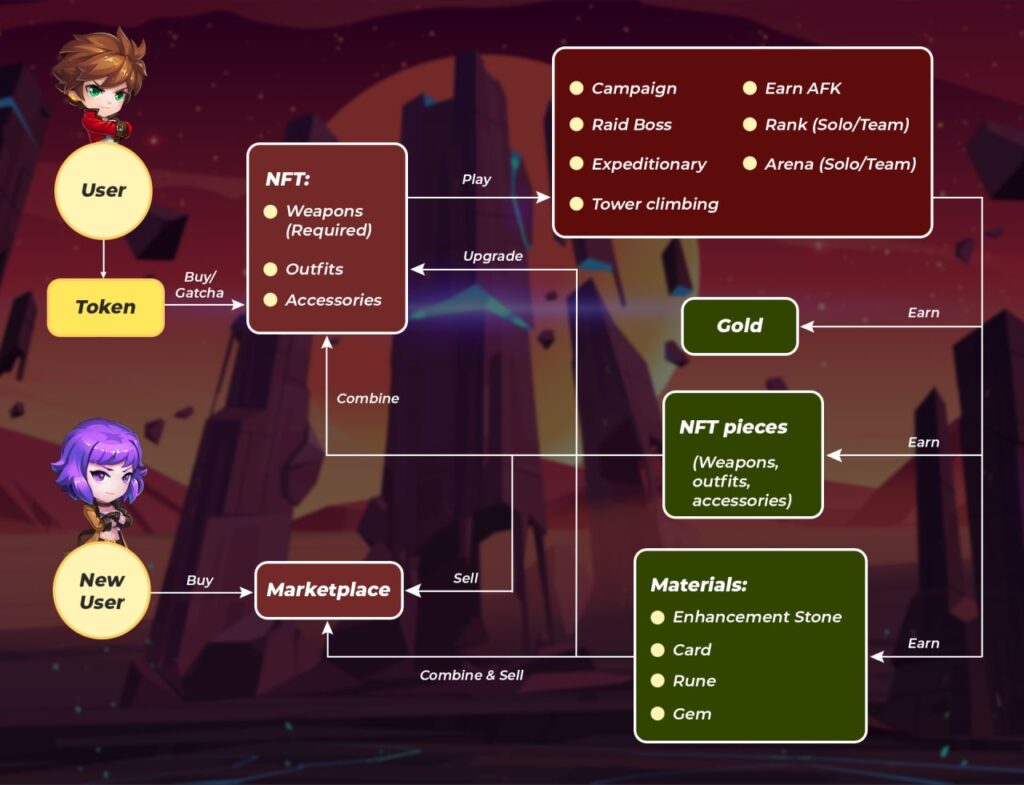 About the main Token of the game One dilemma of Gamefi projects is to control the inflation of games. Tokens, NFTs, and other items are all susceptible to inflation. As a result, the project's value diminishes over time. To tackle this issue, the game's token has created a single token system rather than the two tokens (main token and reward token) used by other projects. The NFTs, not the token, is the fundamental element in this project that stores the project's value. The game's economy centers around NFTs, and NFTs will be the location where value is kept. It can be said that NFTs are the soul of the project.
Introduction to the game's NFTs system This project contains a variety of NFTs that you can use to strengthen your characters. In general, there are two types of NFTs:
Limited NFTs (non-fungible token): Weapons, outfits, accessories, and pet items are available. These kinds of NFTs are limited in the number of ways in which players store value when they upgrade levels day by day. In the marketplace, NFTs can be exchanged, bought, or sold.
Consumable NFTs (non-fungible token) includes various types of stones, upgraded materials, cards, and so on. These are types of consumable NFTs, which means that after being used, they will be directly burned. These NFTs are still exchanged in the marketplace like limited NFTs. Consumable NFTs are materials that people can use to increase the value of the limited NFTs that they own.
Token Allocation
Token Release Schedule
| | | | |
| --- | --- | --- | --- |
| Allocation | Vesting | Percent | Total Supply |
| Team | Unlock after 48 months | 10% | 33,333,333,333.3 |
| Seed Round | Unlock 3% on purchase. Unlock 15% at TGE. Pay linearly for the next 7 months. | 1% | 3,333,333,333.33 |
| Private Sale | 10% unlock TGE, 2% at 2nd month, pay linearly over next 8 months | 3% | 9,999,999,999.99 |
| Pre-Sale | 20% unlock TGE, 5% at 2nd month, pay linearly for next 6 months | 6% | 19,999,999,999.98 |
| Public Sale | 20% unlock TGE, pay 20% at 2nd month, pay linearly for next 4 months. | 12% | 39,999,999,999.96 |
| Partner & Advisor | 6% TGE, pay linearly for next 10 months. | 10% | 33,333,333,333.3 |
| Marketing | Unlock 10%, of which 5% Ref reward. Unlock 10% at TGE. Pay linearly next 10 months | 27.2% | 90,666,666,666 |
| Ecosystem Growth | Unlock after 12 months | 20% | 66,666,666,666.6 |
| Reserve | 15% unlock at TGE, 12 month linear unlock | 10% | 33,333,333,333.3 |
| Liquidity | | 0.8% | 2,666,666,666 |
Token Usecase
Payment: Use SQF tokens to pay, buy and sell NFT items of the game
Farming/Staking: Tokens can be used to earn rare NFTs through the game's staking mechanism
Events: SQF tokens can be used to participate in some in-game events with extremely attractive rewards.
The SQF ecosystem later expands to many more interesting things. Accordingly, the SQF token may have more applications in the future.
Limited NFT
Entering any adventure requires the acquisition of the necessary equipment to deal with the difficulties and challenges on your way. And this is the equipment you can choose from at "Sancti Quest on Frontline". With a warehouse of diverse, eye-catching, and powerful equipment. If you're lucky, you might be able to grab legendary treasures with ultimate power.
Limited NFTs: Weapons, outfits, accessories, and pet items are available. These kinds of NFTs are limited in the number of ways in which players store value when they upgrade levels day by day. NFTs can be exchanged, bought, or sold in the marketplace.
Limited NFTs are defined by 4 different rarities: common, rare, epic, and legendary. The more rare a weapon is the higher your points will soar. Consists of: Weapons, Outfits, Accessories and Pets.
Roadmap
According to the development roadmap of the project, SQF will launch unique tactics aimed at bringing value and prosperity to players – something that every investor wants to find in a potential project. SQF will do that through a clear and transparent roadmap.
In phase 4, the second quarter of 2022, after fully preparing the potential, correcting the form and ready to break through, SQF will focus on launching into the field at a time stretching from April to June, specifically as follows: after:
Seed Round (est. middle of April) – Private Sale (est. begin of May) – Pre-Sale (est. middle of May) – Public Sale (est. begin of June).
This proactive focus will make the NFT Game market wave again and what investors should pay attention to is to quickly seize the opportunity. ready to conquer and enjoy the wonderful experiences that SQF brings.
Follow us on official social media to see the latest information about the project.
Website | Facebook | Announcement | Twitter | Youtube